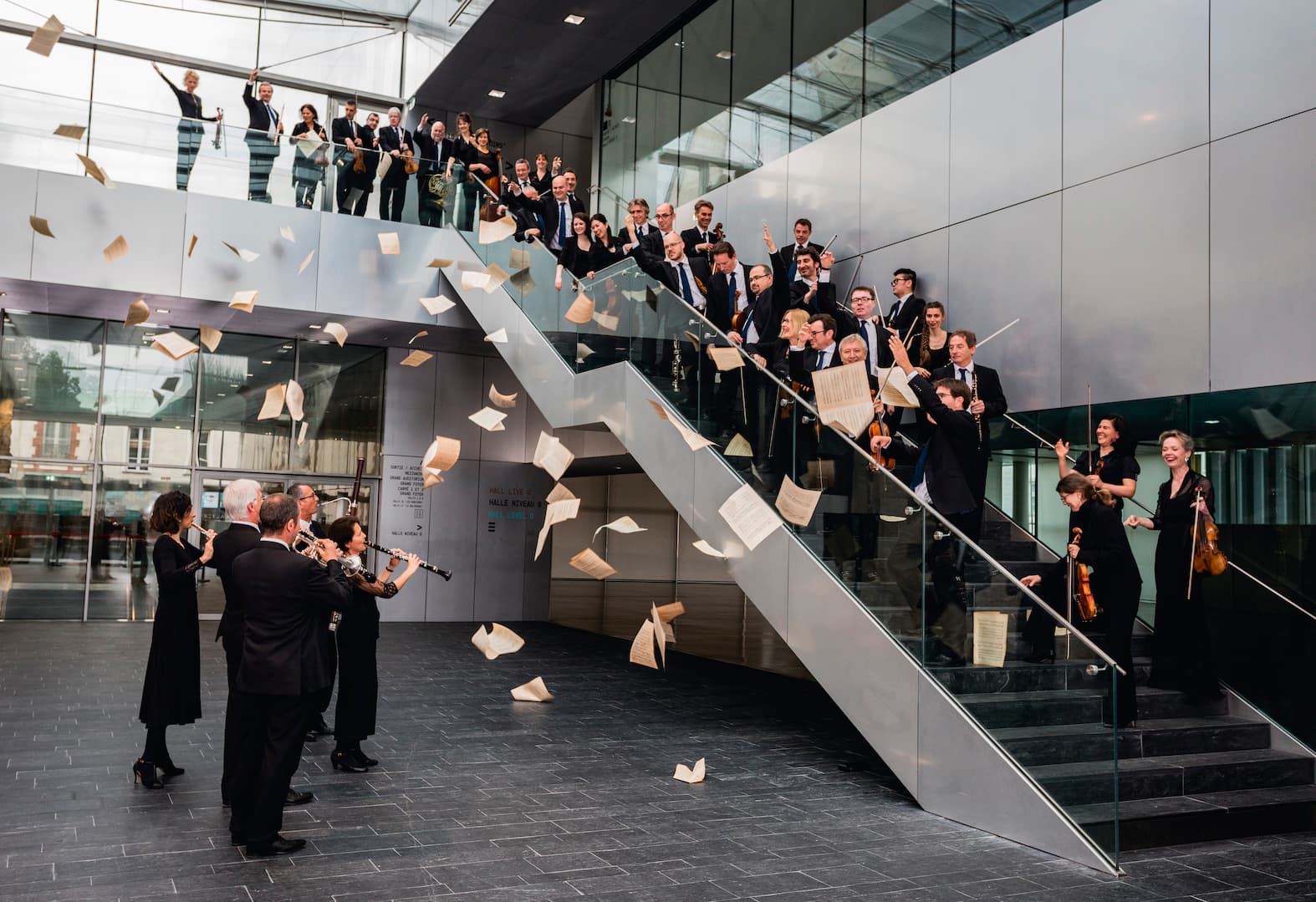 Orchestre National de Bretagne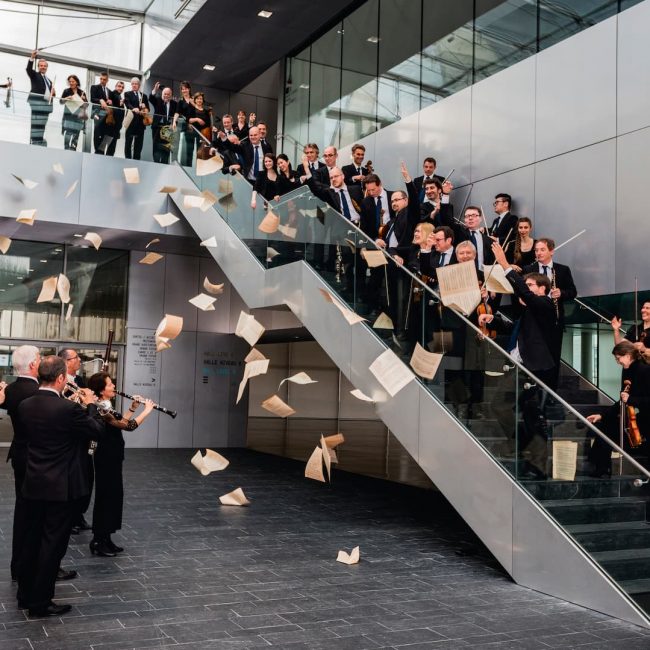 Orchestre National de Bretagne
The Orchestre National de Bretagne (ONB) was founded in 1989 as the result of a resolute policy uniting the Brittany Region, the City of Rennes, the French Ministry of Culture and the Ille-et-Vilaine and Morbihan départements in a single project.
The ONB, placed under the musical direction of Grant Llewellyn since 2015, stands out in the French orchestral landscape for its open-mindedness and determination to innovate. Through numerous cross-disciplinary projects implemented alongside regional, national and international cultural players, the ONB has broken down the barriers of genres, styles and expressions, without ever abandoning its classical repertory and its striving for excellence.
A key protagonist on the music scene in Brittany, the ONB has worked with Breton and Celtic artists, as well as with artists from traditional music backgrounds all over the world, to offer daring and fertile crosscurrents. Its interest in jazz has made it one of the best-known orchestras in that field. The ONB constantly pushes the limits of its expression, building bridges between music and other artistic and intellectual disciplines, including dance, cinema, history, the visual arts and the natural sciences.
No posts were found for provided query parameters.