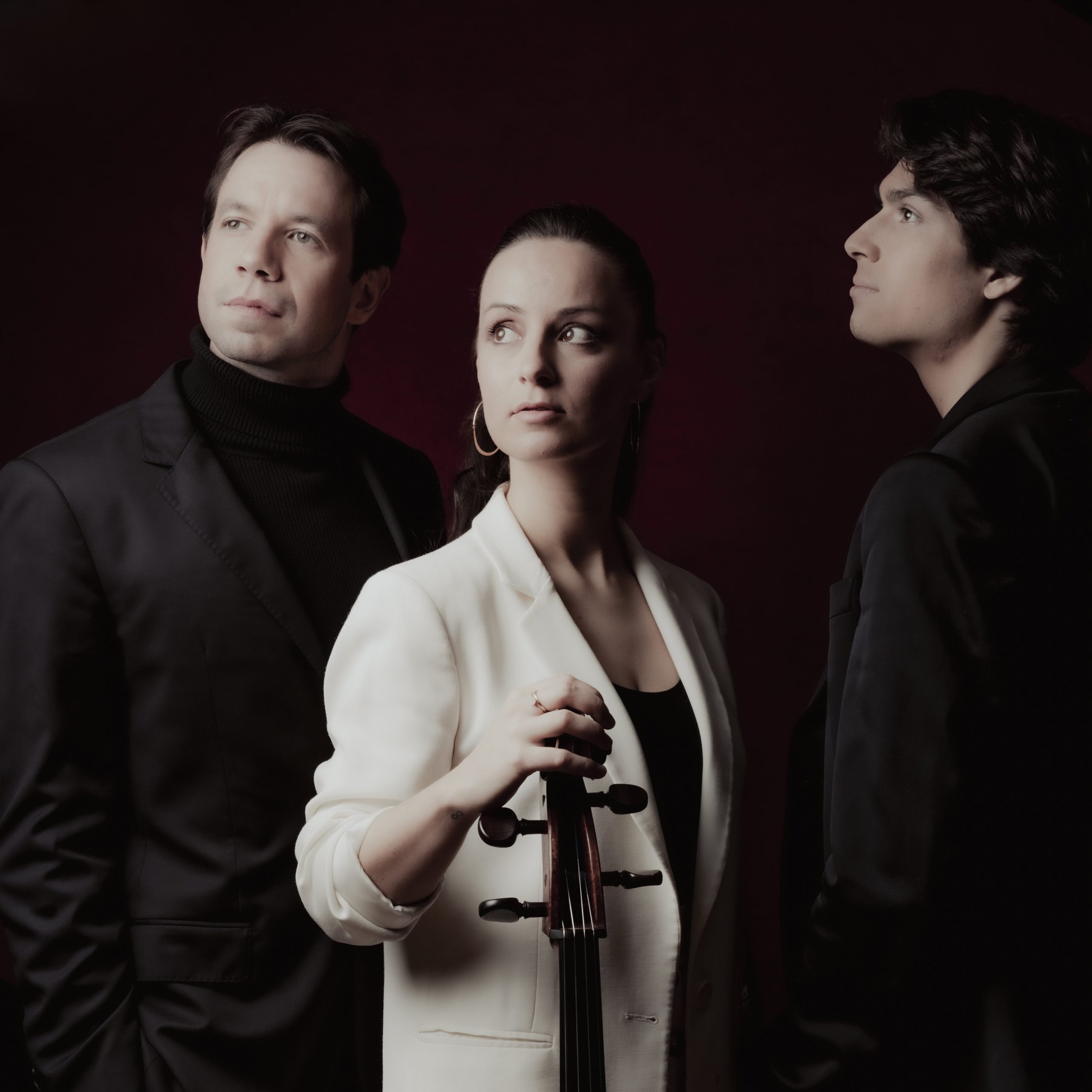 Trio Metral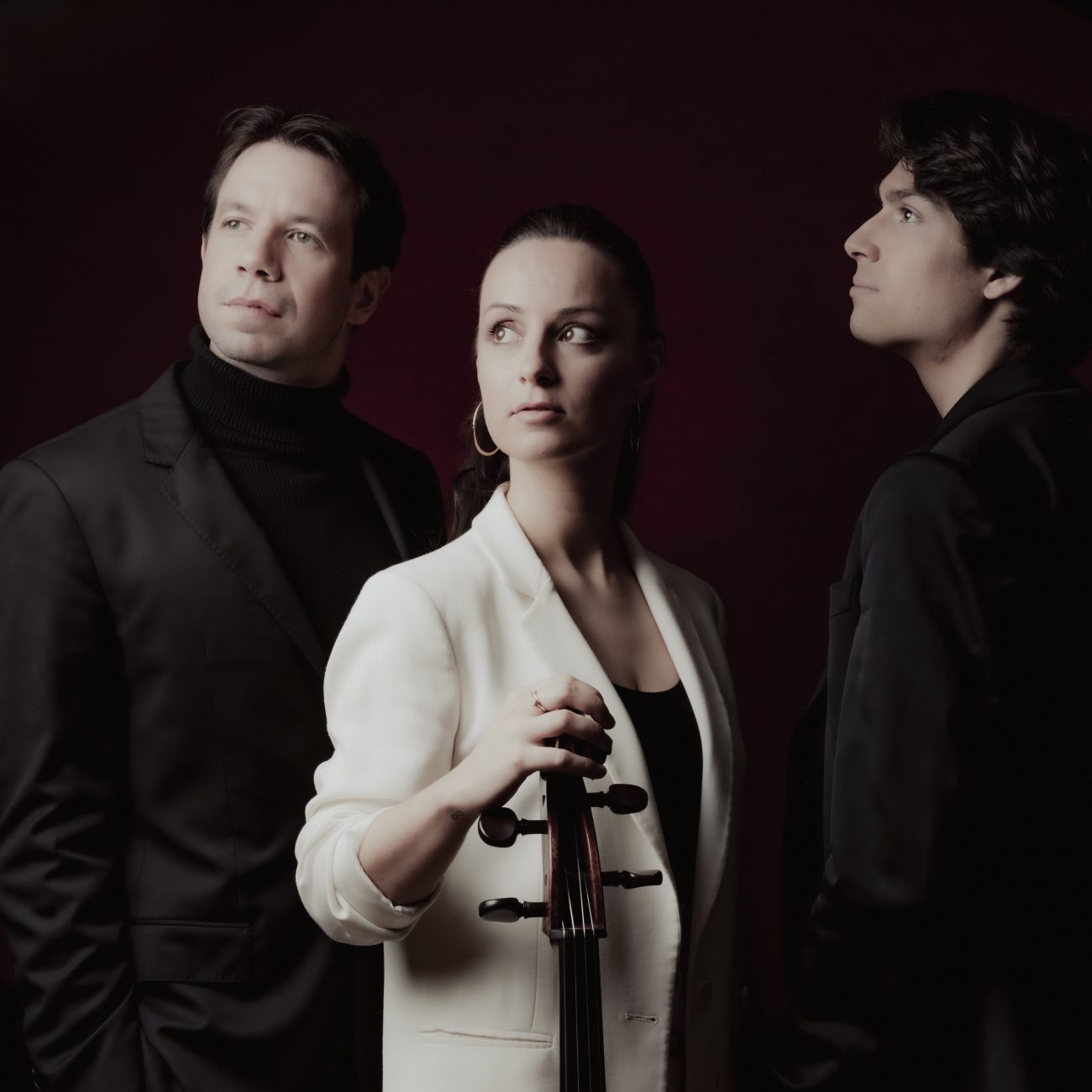 The group has won prizes at numerous international competitions, and in 2017 was awarded First Prize at the Joseph Haydn International Competition in Vienna, in addition to the Audience Prize and the prize for the best interpretation of Haydn trios. Following this success, the Trio Metral was invited to perform at the Vienna Konzerthaus and Musikverein in 2017 and at the Royal Albert Hall in London in 2018.
The Trio Metral, initially formed by two brothers and a sister, today consists of the pianist Victor Metral (its founder), the violinist Nathan Mierdl and the cellist Laure Hélène Michel.
Victor Metral
Victor Metral holds three master's degrees from the Conservatoire National Supérieur de Musique de Paris – in piano, chamber music and vocal accompaniment – as well as a Performer's Diploma and several national and international First Prizes. He developed a substantial repertory through playing with his violinist brother and cellist sister from childhood onwards. His musical maturity makes him one of the leading pianists of his generation. A fine interpreter of Romantic music but also a modern performer committed to contemporary compositions, he is a powerful, reserved and immensely inspired musician.
A prizewinner of the Steinway & Sons Competition and the Madeleine de Valmalète Competition, he was awarded the Premier Grand Prix at the FLAME 'Young Soloists' Competition in Paris and First Prize and the Special Jury Prize at the sixth Teresa Llacuna Piano Competition. He also received a special Liszt Prize at the Claude Kahn Competition in Paris.
Victor Metral pursued advanced studies with such great artists as Aldo Ciccolini, Alfred Brendel, Menahem Pressler and Jean-Claude Pennetier.
He also collaborates with composers including Éric Tanguy, Philippe Hersant and Michel Petrossian.
His concerts have taken him all over France, to the Queen Elisabeth Music Chapel in Belgium, and to Vienna, Florence, Vilnius, Germany and Morocco.
Nathan Mierdl
Born in Frankfurt am Main in 1998, the violinist Nathan Mierdl combines in his playing his dual French and German culture, and a blend of enthusiasm and maturity.
In the course of his studies, he attended the Academies of the Orchestre Philharmonique de Radio France and subsequently of the Orchestre de Paris. This experience served as a springboard that enabled him to join the Orchestre National de France, to become principal second violin of the Orchestre Philharmonique de Radio France one year later, and finally to be appointed its joint concertmaster in 2022.
A renowned and admired musician, Nathan performs at numerous festivals, among them the Menuhin Festival Gstaad, the Festival des Arcs and the Festival Radio France de Montpellier-Occitanie, and in some of the most prestigious European classical music venues, such as Wigmore Hall in London, the Victoria Hall in Geneva and the Auditorium de Radio France in Paris.
He has shared the concert platform with such noted artists as Régis Pasquier, Kirill Gerstein, Sheku Kanneh-Mason, Anna Vinnitskaya, Sarah Nemtanu, Adrien La Marca, Roland Pidoux, Michel Dalberto and Henri Demarquette, as well as with the Quatuor Modigliani and members of the Belcea Quartet.
Since 2021, he has played a violin by Stephan Von Baehr, specially designed for him. He joined the Trio Metral in June 2022.
Laure-Hélène Michel
Born in Romans, France in 1992, the cellist Laure-Hélène Michel is a chamber musician at heart, performing in festivals and leading concert halls in many countries.
She has won prizes at numerous national and international competitions (Vatelot- Rampal in Paris, Maurice Gendron in Fontainebleau, Valsesia Musica in Italy, Mainardi in Salzburg, Barletta in Italy, among others) and is also a laureate of the Fondation Banque Populaire.
At the age of twenty, she graduated from Yvan Chiffoleau's class at the Conservatoire National Supérieur de Musique et de Danse de Lyon. She continued her studies at the Salzburg Mozarteum with Giovanni Gnocchi, then at the Haute École de Musique de Lausanne with François Salque. She has also benefited from the guidance of Gary Hoffman, Frans Helmerson, Arto Noras, Jans Peter Maintz and Julius Berger, as well as the Trio Wanderer, the Talich Quartet and such eminent teachers as Itamar Golan, Yves Henry, Claire Désert, Yovan Markovitch, Olivier Charlier, Emmanuel Strosser and Christian Ivaldi. In 2020 she joined the Promotion Beethoven of the Académie Musicale Philippe Jaroussky, in the class of Christian-Pierre La Marca.
Strongly committed to supporting the development of classical music in her region, Laure-Hélène is the artistic ambassador of the Musifolia Festival in Romans, in the Drôme des Collines area.
She is passionate about all forms of art, and also practises drawing and photography regularly. She joined the Trio Metral in June 2021.