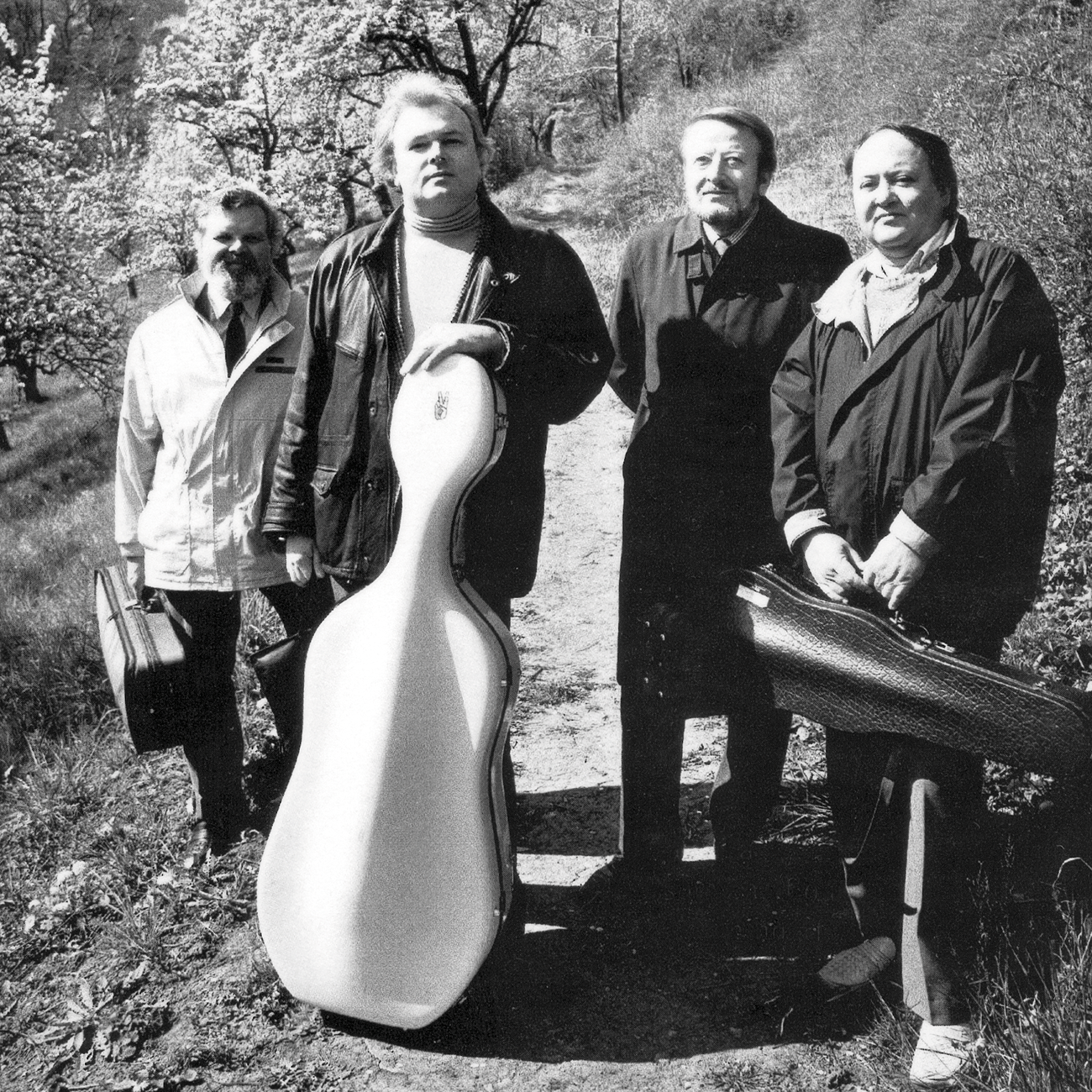 Talich Quartet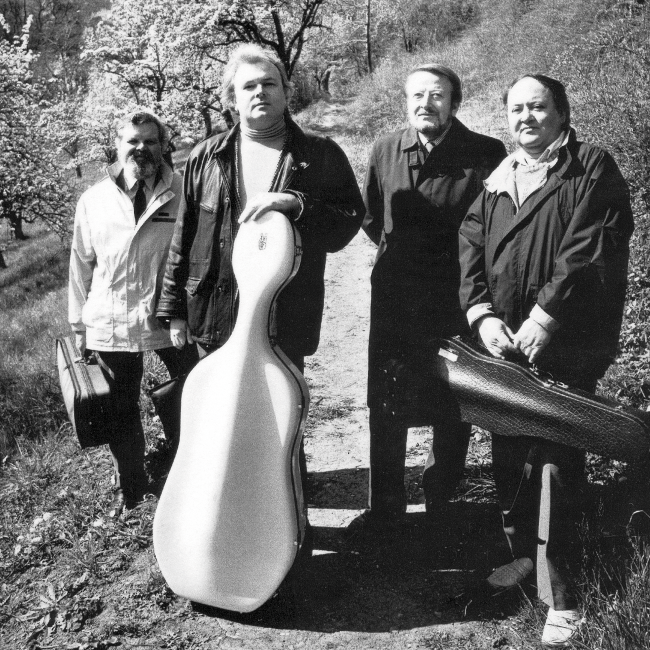 In its forty-five year history, the Talich Quartet, which performs all over the world, has included a number of prestigious Czech musicians.
Talich. The very name conjures up the banks of the Moldau, much loved by Smetana and the residents of Prague. Jan Talich, who founded the quartet in 1964, is the nephew of Vaclav Talich, who conducted the Czech Philharmonic orchestra between 1919 and 1939, achieving giddy heights even before the baton was handed over to Karel Ančerl.
In 1970, Jan Talich handed over the reins to the great violinist Petr Messiereur. Alongside the founder on the viola, the quartet comprised Petr Messiereur and Jan Kvapil on violins and Evzen Rattay on the cello. With this new line-up, the ensemble achieved great success with a national, international and contemporary repertoire.
The success of the first performance given in Paris in 1975 at the invitation of the AMc led to its first invitation to play in the United States in 1976, and an award from the Charles Cros Academy in 1977 for its mythical interpretation of Antonin Dvořàk's American quartet.
Its back catalogue includes the complete sets of Mozart and Beethoven's string quartets, Mozart's string quintets and string quartets by others including Smetana and Janáček.
Taking on the legendary name, the new generation Talich Quartet has been in existence since 1997, when it was given renewed impetus by Jan Talich Jr. It gives concerts worldwide and is still considered to be one of the best contemporary quartets.
The musical style, approach and philosophy of the Talich Quartet are revealed in its international award-winning back catalogue".