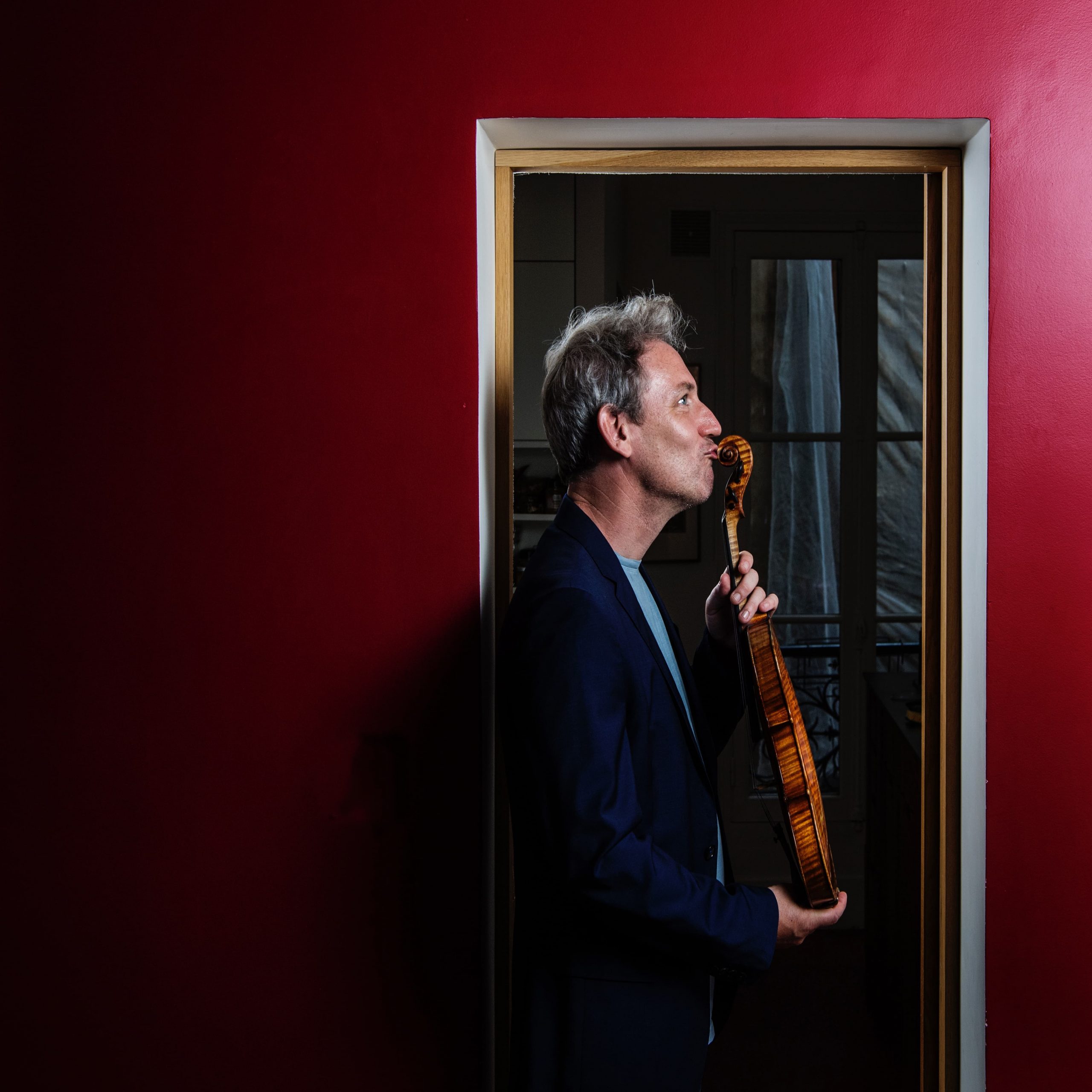 David Grimal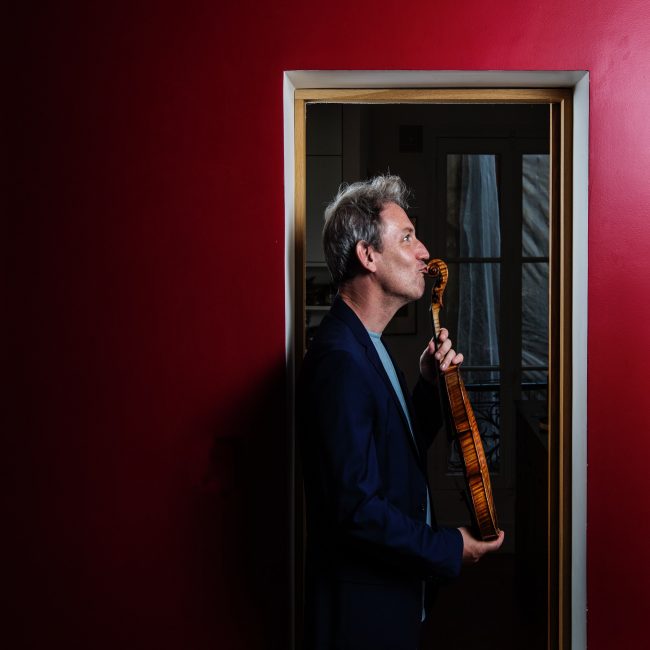 'One realises, listening to David Grimal, that a large part of the beauty of his musical gesture comes from a unique ability to question his art.' ARTE
David Grimal is a musician who enjoys an international reputation for the originality of his musical career. In his tireless quest to reflect on the role of his art in society, he juxtaposes perspectives in order to make music differently by reinventing the sense of the collective.
He is invited to perform with the leading conductors and the most prestigious orchestras in the world's foremost venues.
David Grimal is the creator of 'Les Dissonances', the only symphony orchestra in the world that regularly plays the standard repertory without a conductor.
As an artistic director, he has developed the concept 'Let's play together!' based on his experience with Les Dissonances. David Grimal rehearses the entire concert programme with the musicians in order to prepare them to play without a conductor at the concert. He then shares the platform with them by performing a concerto.
He is a sought-after pedagogue, and currently teaches at the Hochschule für Musik in Saarbrücken, where he also develops conductorless projects with the student orchestra.
David Grimal is regularly invited to sit on the juries of international competitions and gives masterclasses all over the world.