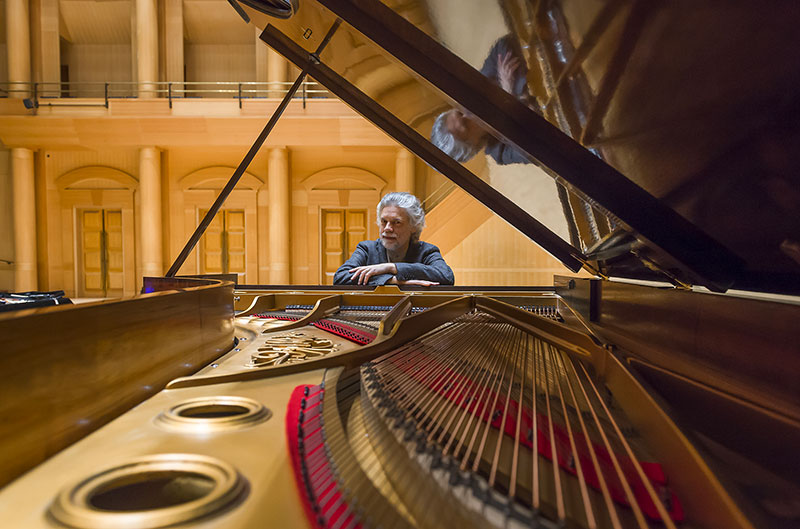 Secret Garden
François-Frédéric Guy has spent́ the last twenty years of his career exploring German Romanticism. But the first notes of music he ever heard played were by Chopin . . .
The Polish master accompanied his entire childhood, right up to the Paris Conservatoire, and became part of his musical DNA, so intensively did he work on this music and listen to the recordings of Samson François, Rubinstein, Cziffra and Lipatti. Yet he has seldom performed Chopin in public during his career, and has never recorded any until now, while still playing his pieces tirelessly – for himself.
It is this 'secret garden' that François-Frédéric Guy now wishes to reveal to and share with the public. Here is a programme to listen to as one reads a novel: not necessarily all at once, but as if turning the pages of a diary, following him through the works that have marked his personal and musical itinerary. It may well represent the most audacious, original and personal work he has offered us so far.