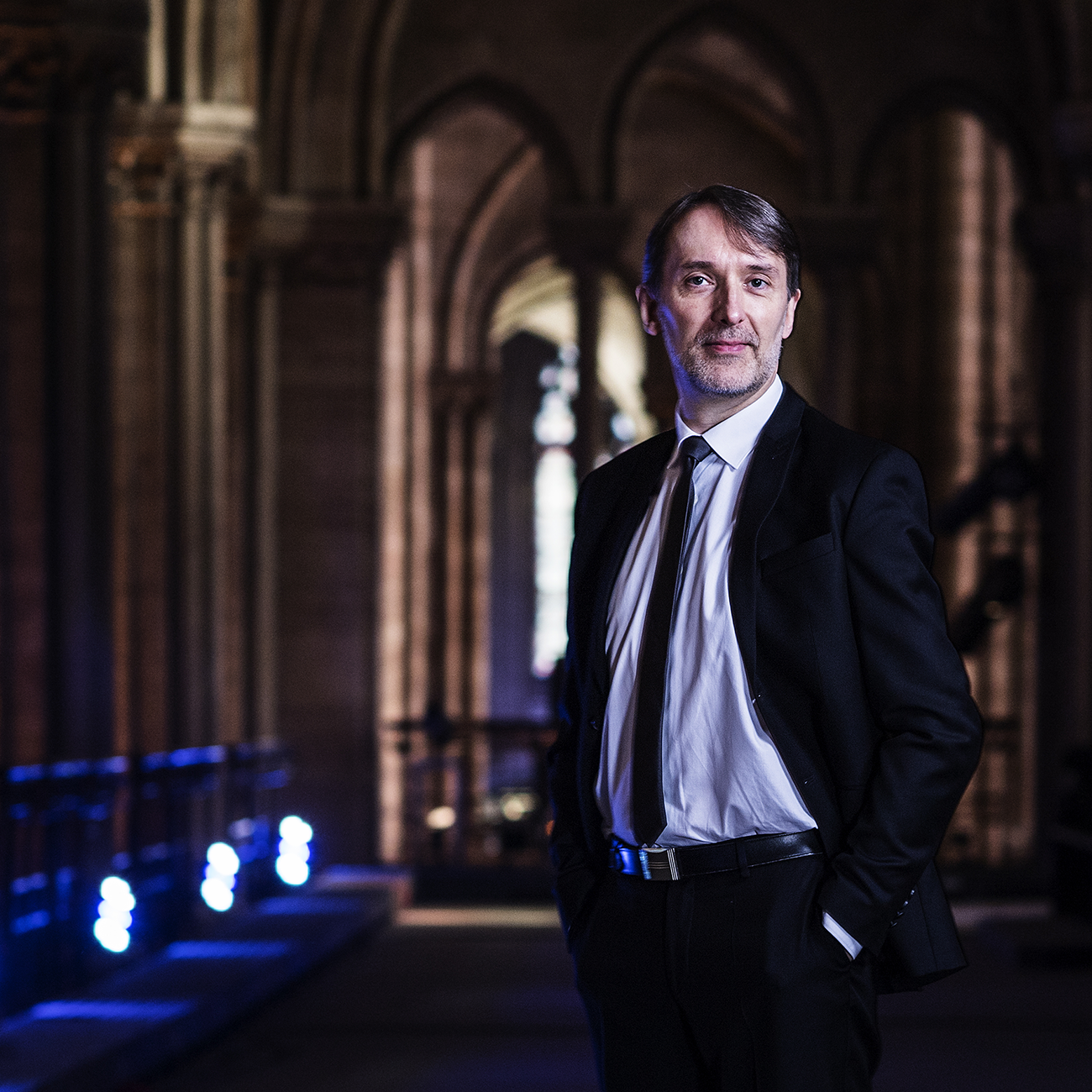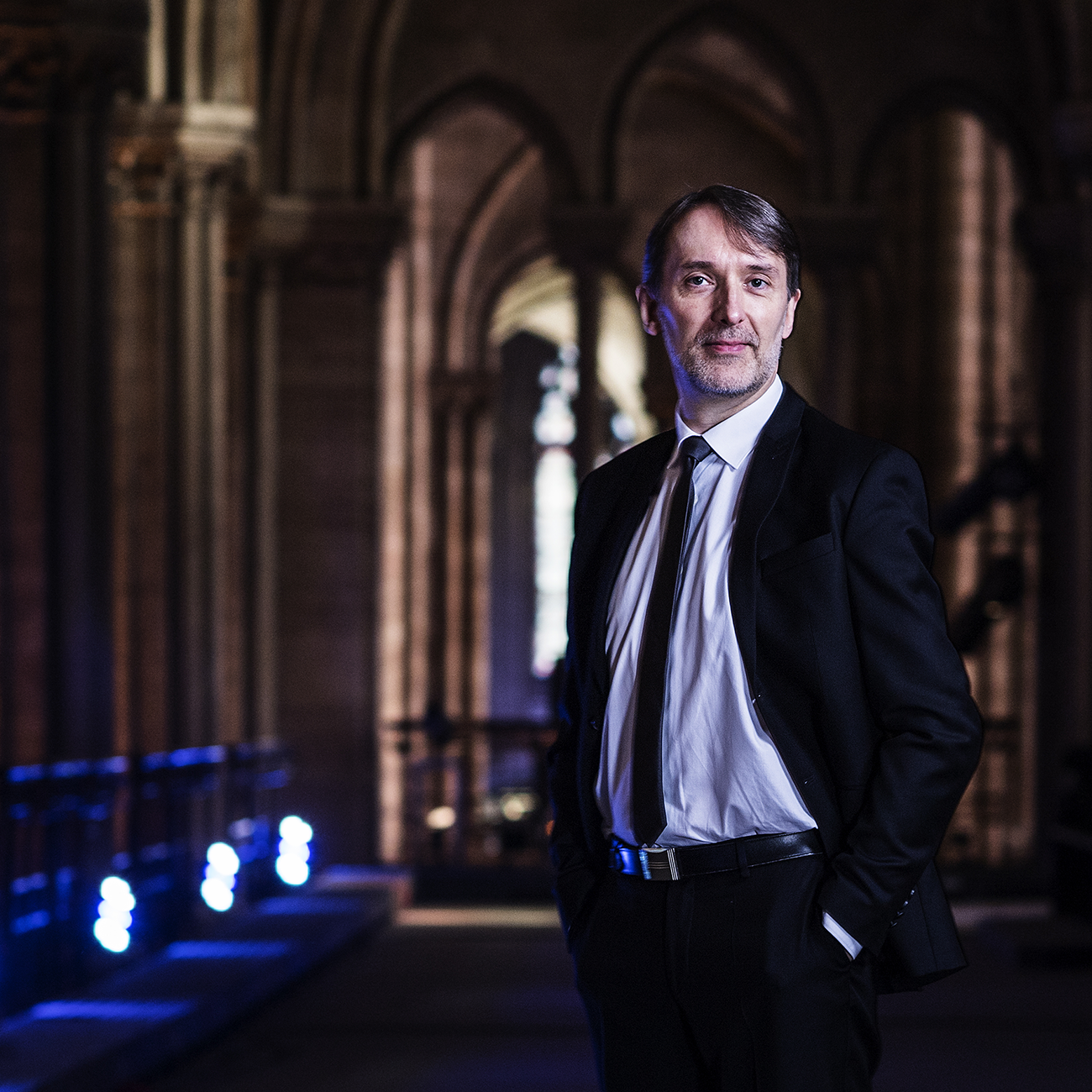 Olivier Latry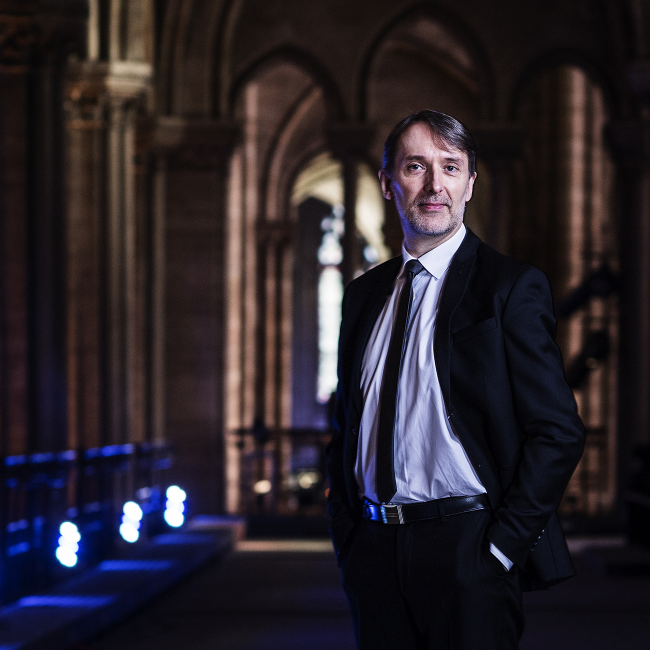 Olivier Latry is acknowledged as one of the world's most eminent exponents of the organ. He has performed in the most prestigious concert halls, has appeared as a guest of major orchestras under the direction of renowned conductors, and has premiered an impressive number of new works.
Appointed titular organist of the Great Organ of Notre-Dame Cathedral in Paris when he was just twenty-three, and emeritus organist of the Orchestre Symphonique de Montréal in 2012, Olivier Latry is above all a brilliant and audacious all-round musician, exploring every possible aspect of his instrument, and endowed with an exceptional talent as an improviser.
He took an active part in the inauguration of the organ of the Maison de Radio France in May 2016 and inaugurated the Rieger organ of the Philharmonie de Paris in 2017. He is organist in residence at the Dresden Philharmonie for the 2017-19 seasons.
A former student of Gaston Litaize, he succeeded his teacher at the Saint-Maur Conservatoire before being appointed professor at the Conservatoire National Supérieur de Musique de Paris. Olivier Latry has received numerous prizes and distinctions, including the Prize of the Fondation Cino and Simone Del Duca (Institut de France – Académie des Beaux-Arts) in 2000. He was awarded honorary doctorates by the North and Midlands School of Music in the United Kingdom and McGill University in Montreal in 2010.