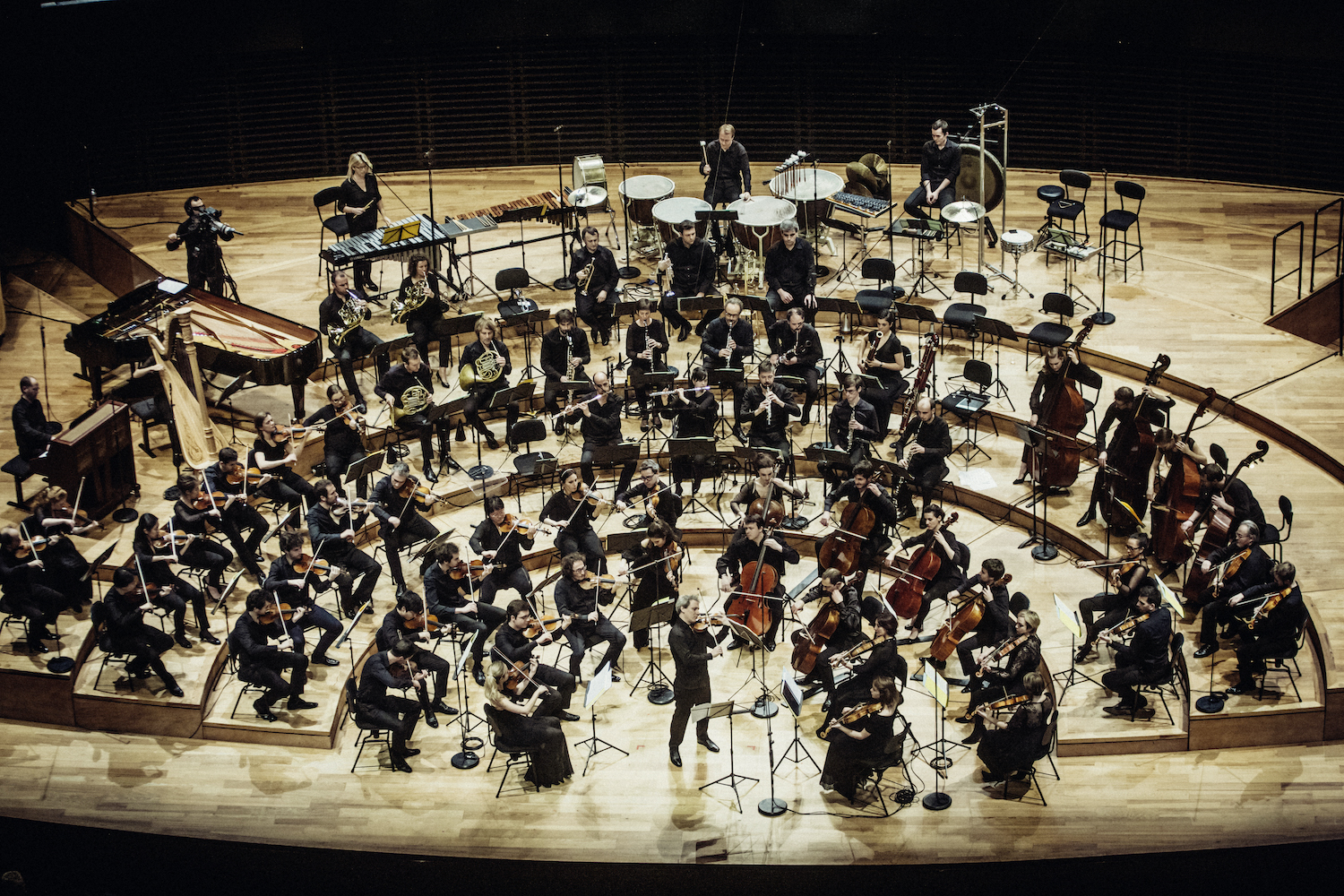 Les Dissonances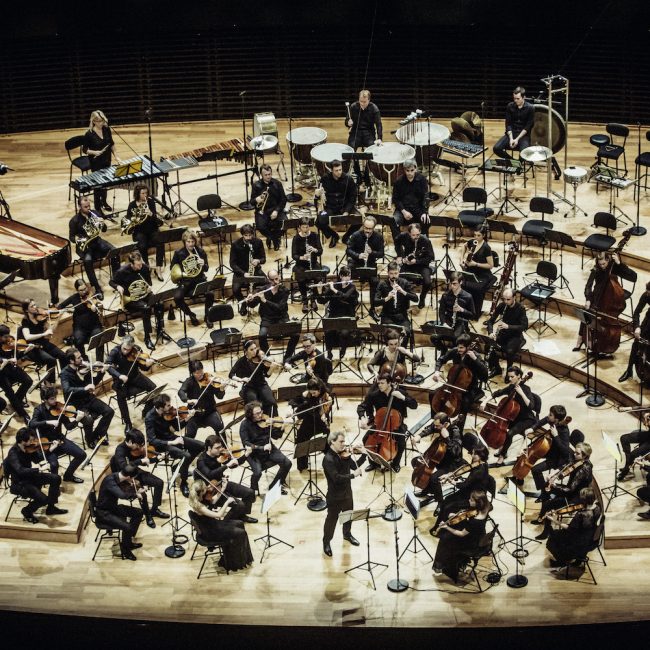 Founded in 2004 by the violinist David Grimal, Les Dissonances has developed for more than fifteen years now a different manner of ensemble playing and a new approach to the interpretation of the chamber and symphonic repertories.
The orchestra brings together soloists from the leading French and international symphonic formations, renowned chamber musicians, and young talents at the beginning of their career. The members are motivated by a shared desire to collaborate in the pursuit of excellence and they make music as convivial colleagues under the artistic direction of David Grimal. Rather than conducting with a baton, he works in harmony with the orchestra from his seat as its concertmaster. Mutual listening and sharing of knowledge lie at the heart of the human and artistic relationship that flourishes in this unique setting, where high standards and friendly collaboration are the unifying values.
The ensemble, which is flexible in size according to the works it performs, enjoys complete freedom in its programming choices and also champions both the concerto repertory and the great chamber music cycles.
Thanks to this creative approach, Les Dissonances has become well established in France at such prestigious institutions as the Philharmonie de Paris, the Opéra de Dijon, the Théâtre de Caen, and Le Volcan, Scène Nationale du Havre; in European venues including the Koningin Elisabethzaal in Antwerp, the Victoria Hall in Geneva, the Teatro Comunale in Ferrara, the Auditorio de Madrid, the Oslo Opera House and the Lingotto in Turin; and at the prestigious Enescu Festival in Bucharest and the Besançon Franche-Comté International Music Festival.